6+ Best Cordless Vacuum for Hardwood Floors Dec 2018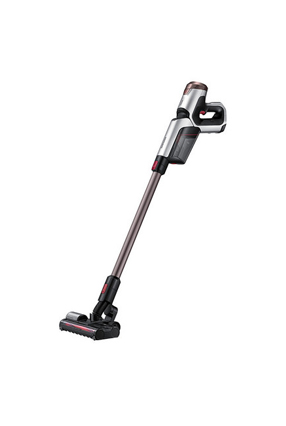 Pushing a heavy canister vacuum around the hardwood floor from room to room while constantly plugging and unplugging a power cable into different wall sockets so that you can suck up those tiny particles. well, I think you'll agree with me that vacuuming while a necessary chore, is not one that many really enjoy performing.
After researching more than 78 cordless vacuums from 10 different brands and testing five, we think Tineco A10 Master is the best cordless vacuum for hardwood floor because it strikes the best balance of price, run time and performance.
what is the best cordless vacuum for hardwood floors ?
Miniwick Best Pick
---
Budget Pick
---
Also Great (Moderately Priced)
---
There's a 350W digital motor installed in it which offers a smooth and powerful vacuuming on hardwood floors, carpets. Moreover, it also helps clean pet hair efficiently.
Some other amazing benefits you will get from this vacuum are silent vacuuming and easy maneuverability.
A stand out in this class, the included battery allows for approximately 50 minutes of vacuuming! This is hard to beat and will allow you to clean all but the most monstrous of homes in a single pass and with a shorter 2 hour recharge time if you do need to make a second pass, you will be ready to go really quickly!
If you want to get to those hard to reach places, the Home Vacuum is a definite contender and its lightness belies an inner strength. Constructed of premium materials, the HomeVac is easy to assemble and it not only looks good, it works great on hardwood floors!
what is the best vacuum cleaner for shag carpet ? 
The Eufy Home Vacuum includes a wall mounting kit and when in use the 4 bright LEDs help find the smallest of dust and dirt particles making this a strong contender for the best cordless vac for hardwood floors.
Probably the strongest motor in its class, the V8 is excellent with hardwood and carpet and while an extra 10 minutes might not seem that much, it transforms this from a small home cordless vacuum into one that will work in medium to large properties and quite possibly makes this the best Dyson cordless vacuum for hardwood floors.
The Dyson V8  vacuum also provides an extra powerful suction feature for those really difficult tasks and while this does drain the battery faster, it is sometimes a necessary sacrifice! This extra "oomph" definitely helps it propel through those larger and more difficult jobs, helping put it in contention as best cordless vacuum for pet hair and hardwood for sure !
While the price may be a bit of a turn off for some, the Dyson's power, looks, and performance generally win over its detractors and provide enough of an incentive to spend that little bit extra.
The Dyson V8 Animal vacuum is really easy to grab and do a quick touch up around the house, without pulling out a larger unit. I've often found that the 10 or 15 minutes spent on this activity, ensure that longer/deeper cleans are needed less frequently saving you time in the longer term.
Diek vacuum offers two modes. The fast mode offers a runtime of 25 minutes, and the regular mode offers a runtime of 50 minutes.
Despite all these amazing features, it's also quite affordable.
Which cordless stick vacuum cleaner to choose in 2019 for hardwood floors?
All of the products in the article are best, however, if you want to choose the excellent cordless stick vacuum for hardwood floor then we recommend
Tineco A10 Master Vacuum
. It offers amazing runtime and has a powerful suction. It's ideal for big homes and leaves nothing behind.
If your budget does not stretch to the Tineco, however, our runner up, is the Eufy HomeVac Lightweight Cordless upright Style Vacuum cleaner. This unit offers the longest run time and has an astounding amount of space for dirt collection. Lightweight and supremely maneuverable it finished in a strong second place overall.
Lastly, our third pick is Tineco A10 Hero Vacuum. It offers versatility at a moderate price. It can take care of dirt, debris, pet hair on hardwood floors while keeping the environment clean.